Expert Forensic Analysis for Cell Phones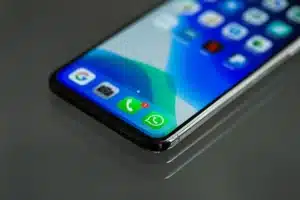 Welcome to Hawks Consulting LLC, your trusted source for professional cellular phone forensics services. Our team of highly skilled forensic analysts specializes in extracting, analyzing, and interpreting data from cell phones to uncover crucial evidence for law enforcement agencies, legal professionals, and private investigators. With our cutting-edge tools and techniques, we can recover valuable information from cell phones, including deleted data, encrypted messages, and more, to support your investigative efforts.
Benefits of Our Cellular Phone Forensics Services
Our cellular phone forensics services are designed to provide you with accurate and comprehensive results. By leveraging our expertise in digital forensics, you can benefit from:
Advanced data recovery: Our skilled analysts use cutting edge forensic tools to recover data from various types of cell phones, including Android and Apple iOS devices. We can retrieve deleted data, bypass password protections, and decrypt encrypted messages to uncover critical evidence.
In-depth analysis: Our team conducts thorough and comprehensive analysis of cell phone data, including call logs, text messages, multimedia files, location data, and more, to provide you with detailed insights that can be used in legal proceedings.
Expert testimony: Our forensic analysts are experienced in providing expert testimony in court, and can effectively explain the findings and analysis of cell phone data in a clear and compelling manner, helping to strengthen your case.
Cellular Phone Forensics Expertise
Our team of highly skilled forensic analysts are proficient in using cutting-edge forensic tools and techniques to analyze cell phone data. We follow strict chain of custody procedures and adhere to industry standards to ensure the integrity and admissibility of the evidence in legal proceedings.
Here are some examples of cases where our cellular phone forensics services have been invaluable:
Criminal investigations: Our analysis has helped uncover critical evidence in criminal cases, such as call logs, text messages, multimedia files, application usage, and location data, that have been used to identify suspects, establish timelines, and disprove false alibis.
Digital evidence recovery: We have successfully retrieved deleted data from cell phones, including text messages, photos, videos, and other digital evidence, that has been crucial in supporting investigations related to a wide array of investigations.
Civil and Family Law: Our analysis has been used in civil and family law cases to uncover evidence of misconduct and civil liability.
Don't leave your cellular phone forensics to chance. Trust the experts at Hawks Consulting LLC for reliable and professional services. Contact us today to discuss your specific needs and let us help you uncover critical evidence from cell phone data.
Thank you for considering Hawks Consulting LLC for your cellular phone forensics needs. With our expertise in digital forensics, advanced tools and techniques, and experienced team, we are committed to providing top-notch services to our clients. Contact us now to learn more and schedule a consultation.